Man jailed for threatening South Park writers
Jesse Curtis Morton and another man encouraged attacks on show's writers over episode depicting Muhammad in a bear suit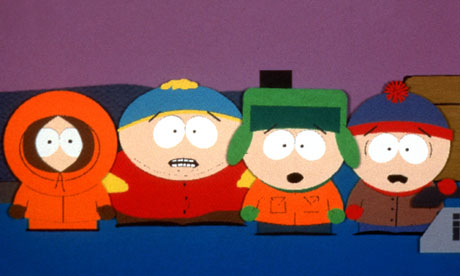 South Park, an episode of which depicted the prophet Muhammad in a bear suit. Photograph: AP
A Muslim convert from New York has been sentenced to 11 and a half years in prison after admitting threatening the writers of South Park over their depiction of the prophet Muhammad.
Jesse Curtis Morton, 33, alias Younus Abdullah Muhammed, ran a website that encouraged Muslims to engage in violence against perceived enemies of Islam.
In February he pleaded guilty to making threatening communications, using the internet to put others in fear and using his position as leader of the Revolution Muslim organisation's websites to conspire to commit murder.
Read more  >>>>
http://www.guardian.co.uk/world/2012/jun/22/man-jailed-writers-south-park